Winter 2023 Paramedic Blended Course- Online Instruction with In-Person Labs
09jan1:45 amWinter 2023 Paramedic Blended Course- Online Instruction with In-Person Labs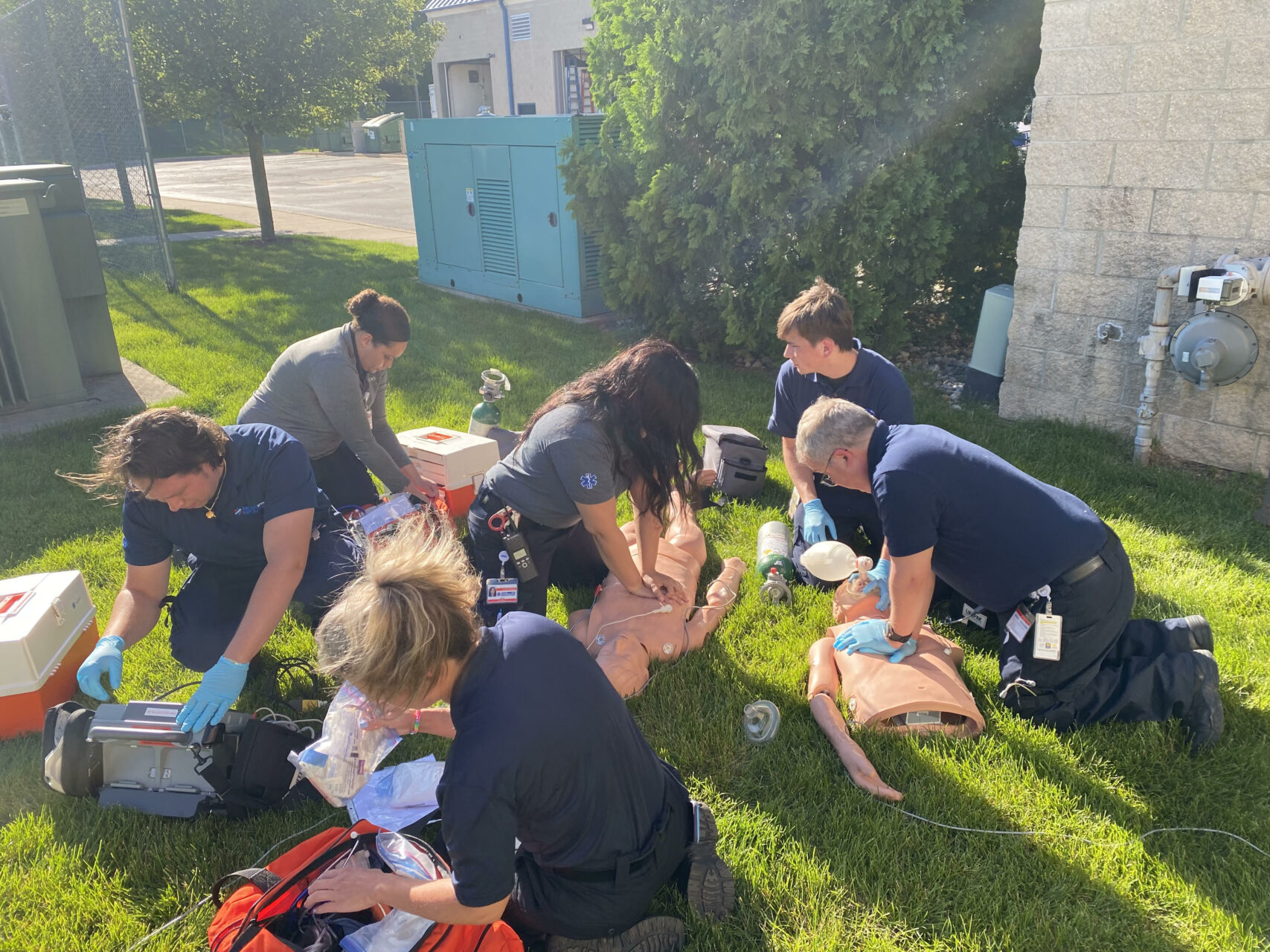 Event Details
For course information, click here
NOTE: This is a blended online program – partial classroom and partial online learning. The first class/lab is mandatory, and all students must report to their respective campuses for the first class session. 
All labs and practical sessions are mandatory, and students must report to their selected learning location as scheduled for these sessions. All students will receive a course outline on the first day of class which details all of this information. All other lectures and assignments will be completed online with specified deadlines.
Emergent Health Employees: Please fill out an iForm in Vairkko prior to registration. Until your iForm is approved, registration cannot be officially accepted. If you purchase books and supplies, EMS Education is not responsible for reimbursing you for any reason. 
Tuition & Fees
TOTAL TUITION = $6,825.00. Students must pay for the first semester of tuition ($2,275.00) in full at the time of registration. There will be TWO more tuition payments, as follows:
Semester 2:  $2,275.00

Semester 3: $2,275.00.
(PLEASE NOTE: Tuition does NOT include any of the following: Student uniforms, textbooks, other supplies such as BP cuff, stethoscope, etc., or the mandatory drug screen or background check. We estimate these additional costs at around $1400).
We do offer a 10% tuition reimbursement for public safety providers (police/fire/EMS). Please get in touch with emseducation@emergenthealth.org with documentation, and we will reimburse 10% of your paid tuition.
more
Ticket Section Title
Paramedic course with blended online and in-person instruction. Course lectures will be online and lab instruction will be in-person.
Tickets are not available for sale any more for this event!