Monroe Community ambulance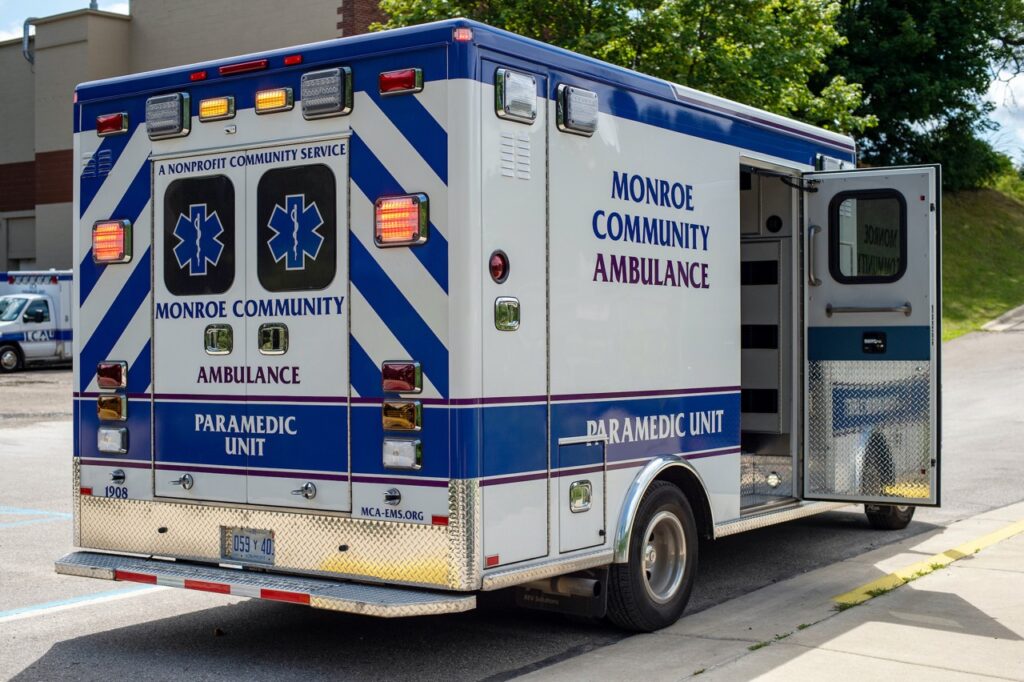 Monroe Community Ambulance is a non-profit EMS organization that serves all of Monroe County.
Since our founding in 2006, we have built our reputation as a trusted, high-quality compassionate ambulance service. We are known for our compassionate patient care and for the high-caliber of our employees. MCA is well integrated into the public safety network in our service areas.
We value our vital role as first responders in the communities we serve and strive to be a trusted piece of the public safety and healthcare framework. As such, we have built strong relationships with local Fire Departments, hospitals, and critical healthcare services throughout our service area, allowing for effective collaborations that put the needs of the public at the top of all we do.
"I want to thank the men who were so patient and kind with my daughter and me today. We were both very scared, but they made the whole situation much easier on both of us. Even after we arrived at the hospital they played and joked around with my daughter to keep her calm while we waited for her to be examined. First responders aren't appreciated enough but just know my daughter and I are both so thankful for every single one of you!"
Mother of Pediatric Patient
"I can't even begin to thank you enough for what you did last night. Today would have been a very dark day for my family if it were not for all the first responders that helped save my husband's life. You are all heroes."
Wife of Patient
"My daughter fell this morning and MCA responded. The paramedics who responded were extraordinary. They were incredibly helpful and understanding, and the patience and kindness they showed my daughter made such a difference. You have some great employees working for you and I wish more medical professionals had their demeanor - calm, patient, caring, and knowledgeable. Thank you!"
Mother of Pediatric Patient
(after the evacuation of a large apartment complex...) "The help your company provided was greatly appreciated and we could not have done with without your assistance. It is reassuring to know that we can count on your company to aid our department and the public with conditions call for additional medical aid. Once again THANK YOU for your assistance."
Monroe Charter Township Fire Chief Larry Merkle