Albion community ambulance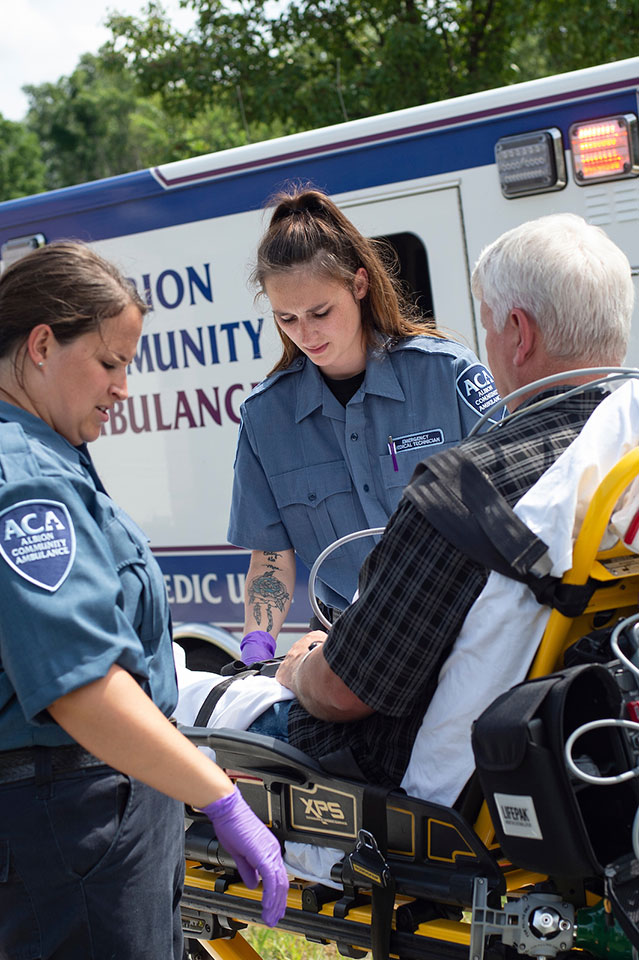 Albion Community Ambulance is a non-profit EMS organization that serves several municipalities in Calhoun County.
Since our founding in 1999, we have built our reputation as a trusted and high-quality, ambulance service. We are known for our compassionate patient care and for the caliber of our employees. ACA is well integrated into the public safety network in our service areas.
Our station is located in the Albion Department of Public Safety station. Albion Community Ambulance is a proud member of Emergent Health Partners.
We value our vital role as first responders in the communities we serve and strive to be a trusted piece of the public safety and healthcare framework. As such, we have built strong relationships with local Fire Departments, hospitals, and critical healthcare services throughout our service area, allowing for effective collaborations that put the needs of the public at the top of all we do.