lenawee community ambulance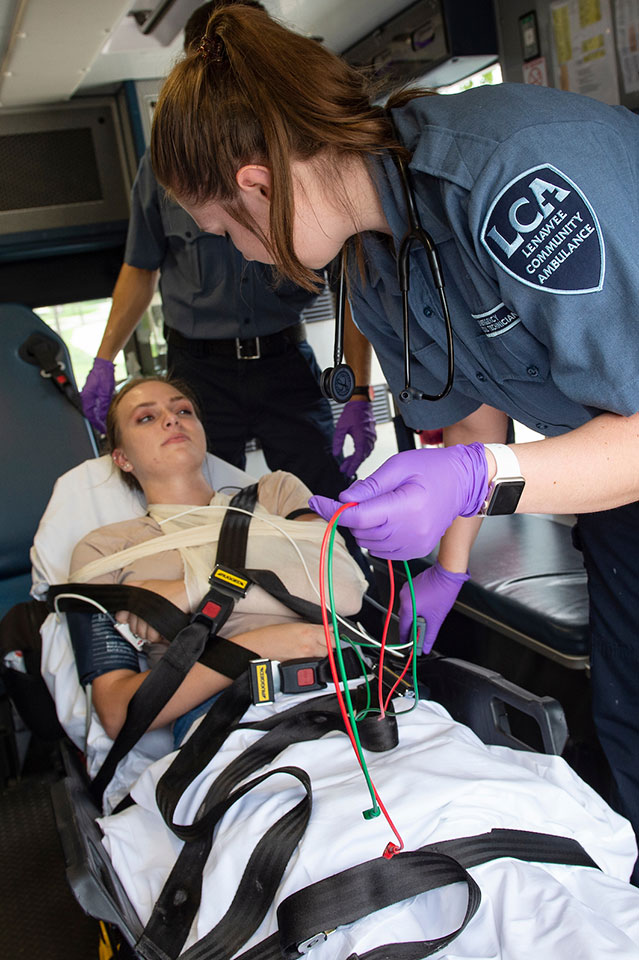 Lenawee Community Ambulance
a nonprofit EMS organization serving several communities in Lenawee County.
Since our founding in 1995, we have built our reputation as a trusted and high-quality, ambulance service. We are known for our compassionate patient care and for the caliber of our employees. LCA is well integrated into the public safety network in our service areas.
Our primary station is located in Tecumseh, MI. Lenawee Community Ambulance is a proud member of Emergent Health Partners.
We value our vital role as first responders in the communities we serve and strive to be a trusted piece of the public safety and healthcare framework. We have built strong relationships with local Fire Departments, hospitals, and critical healthcare services throughout our service areas. These partnerships allow for effective collaborations that put the needs of the public at the top of all we do.
"Thank you for the excellent care you provided us. You helped make a very stressful time for us manageable and as calm as possible. Your care, concern, compassion, and professionalism were above and beyond. We are grateful you 'answered the call'."
Past Patient
"Thank you so much for your excellent care and fast arrival time!"
Past Patient
"Thank you to the crew for taking such great care of me after a car accident. Professionalism and care at its best."
Past Patient