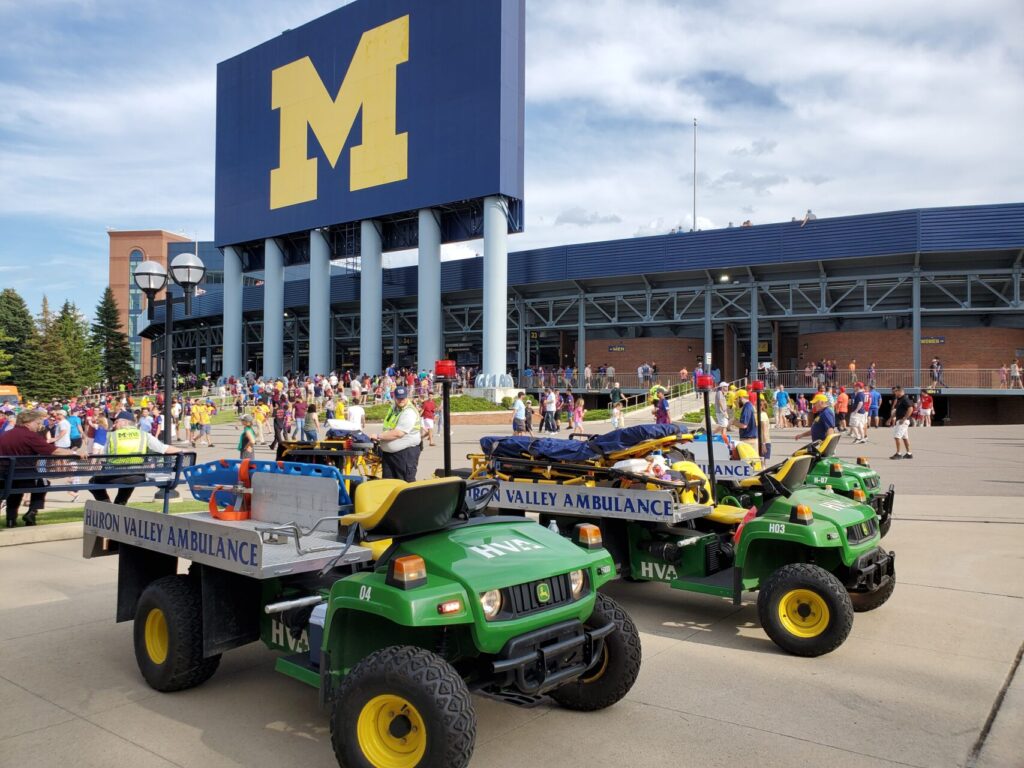 Emergent Health Partners provides specialized responses to unique situations that require a strong and collaborated effort.
In addition to providing 9-1-1 emergency care and patient transports, Emergent Health Partners paramedics are a part of several Special Response Teams, allowing us to meet the needs of our local communities and as well as the entire state of Michigan. These teams require specialized training and extensive collaboration with other first responder and government organizations.
Special Event and Bike Team
Emergent Health Partners provides coverage at many large community special events including U of M home games at the Big House, Michigan International Speedway NASCAR Races and music festivals, Ann Arbor Art Fair, Plymouth's Art in the Park, and the Ypsilanti Heritage Fest.
To effectively provide medical coverage at large-scale events we have many measures in place to quickly reach patients including our Bike Team Paramedics and special event 9-1-1 response gators.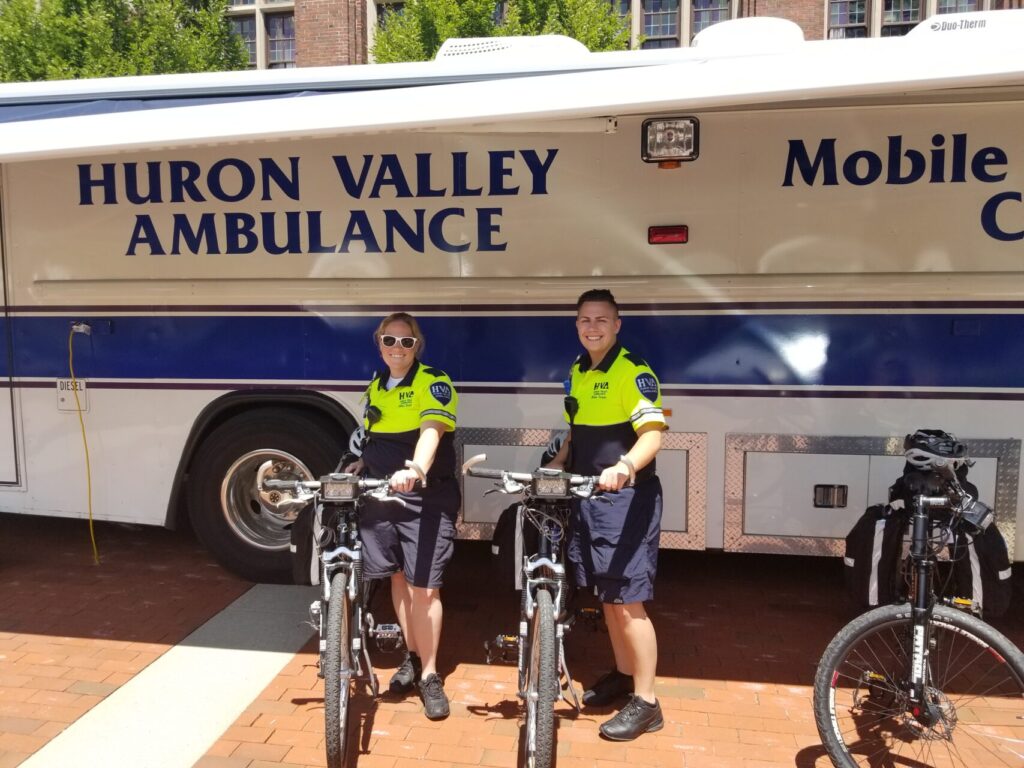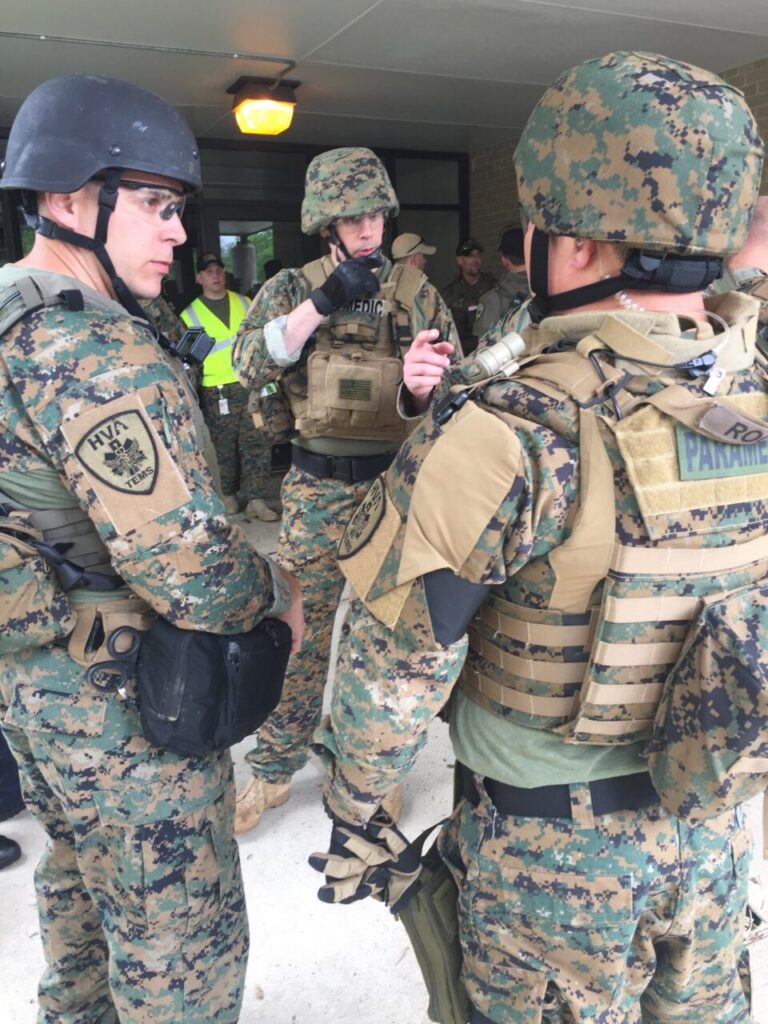 Emergent Health Partners' Tactical EMS (TEMS) Team is trained to respond to high-risk environments alongside the Michigan State Police throughout the eastern half of the state and local police agencies within our service area. Our TEMS team trains directly alongside Michigan State Police to ensure readiness and a unified response when entering dangerous situations.
Types of situations TEMS may respond to include warrant arrests and barricaded individuals. The goal of TEMS is to provide immediate medical care to law enforcement officers or civilians who may be injured in a hostile environment.
Washtenaw County Hazmat Team
The Washtenaw County Hazmat team is made up of members from all the Fire Departments in the county as well as HVA paramedics. The Hazmat Team responds to incidents involving hazardous materials, HVA's role is to provide medical care to any civilian patients or to first responders who encounter injuries during the incident.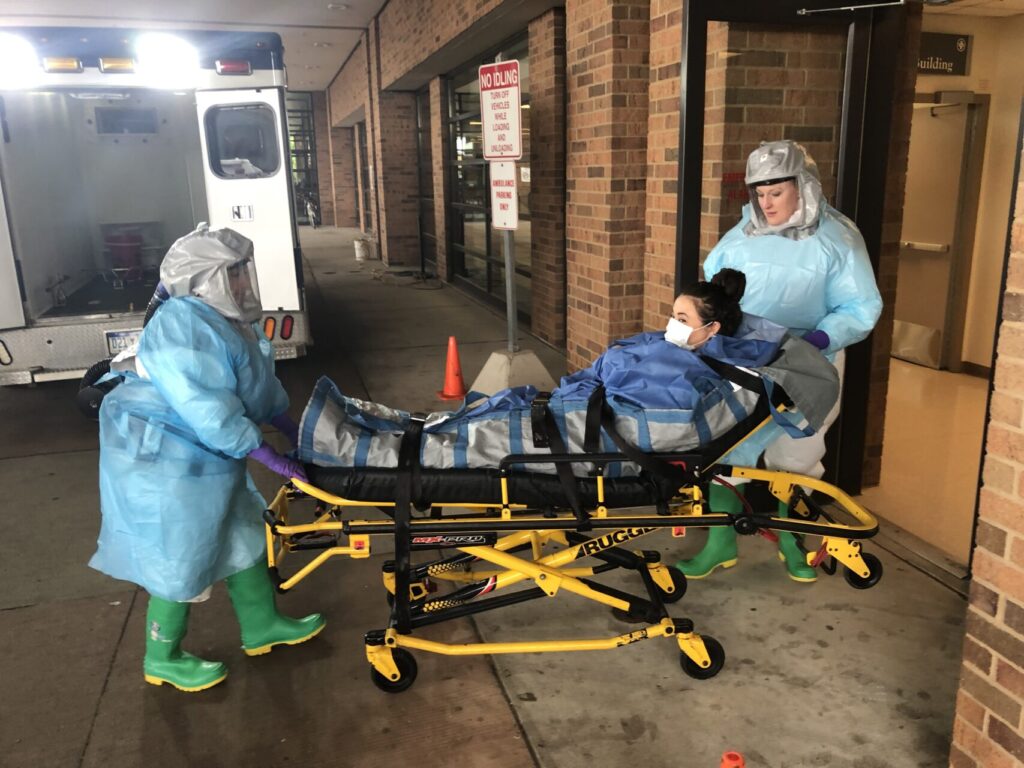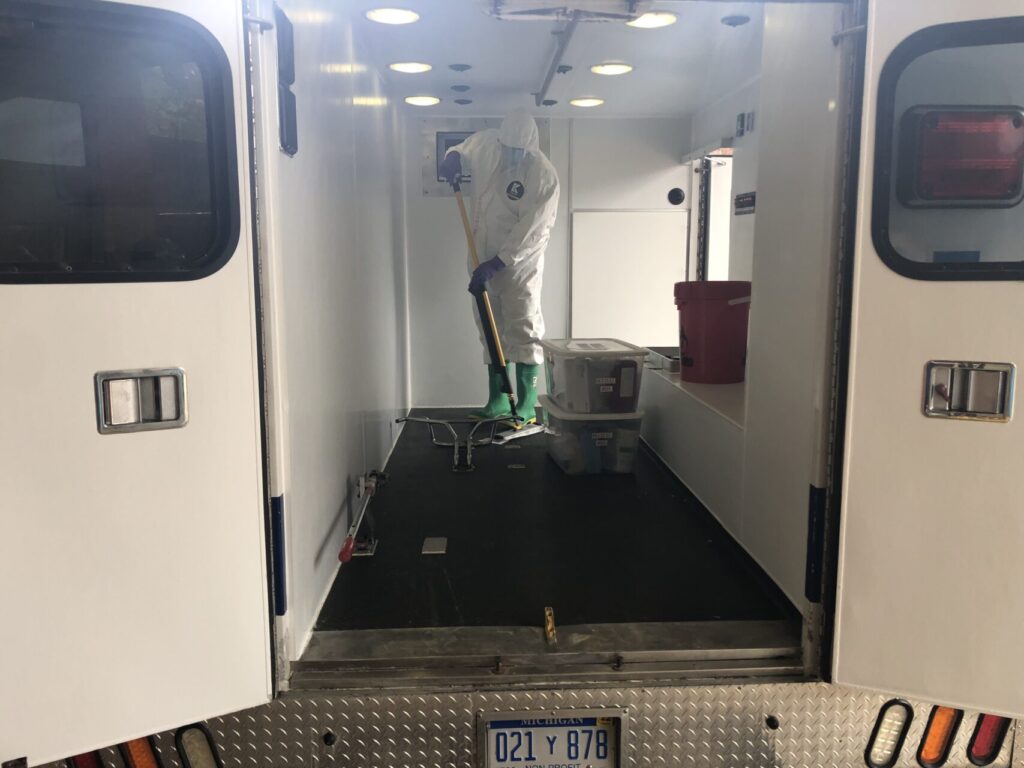 Michigan Special Pathogens Response Network
Huron Valley Ambulance is part of a statewide response group specially dedicated to response during new or emerging public health threats. HVA has an ambulance that was specifically designed and built to transport highly-infectious patients and is the only one of its kind in the state of Michigan.
Washtenaw County Technical Rescue Team
The Washtenaw County Technical Rescue Team is made up of members from all the county's Fire Departments and HVA. Our Technical Rescue paramedics are trained to safely enter and treat patients in precarious situations such as confined spaces or dangerous structures.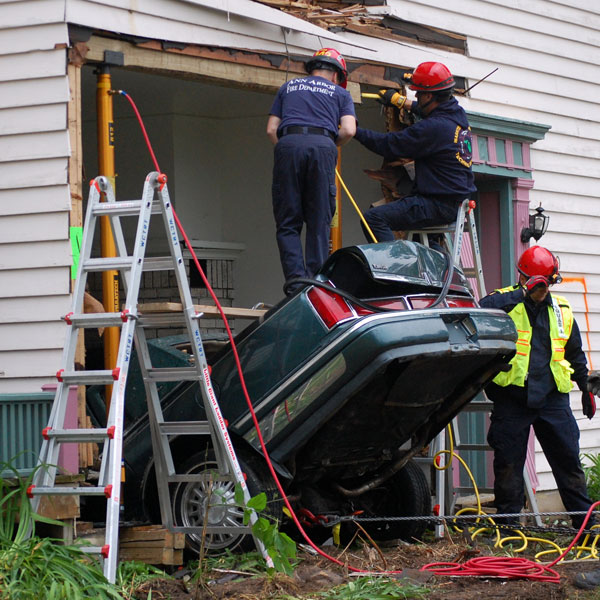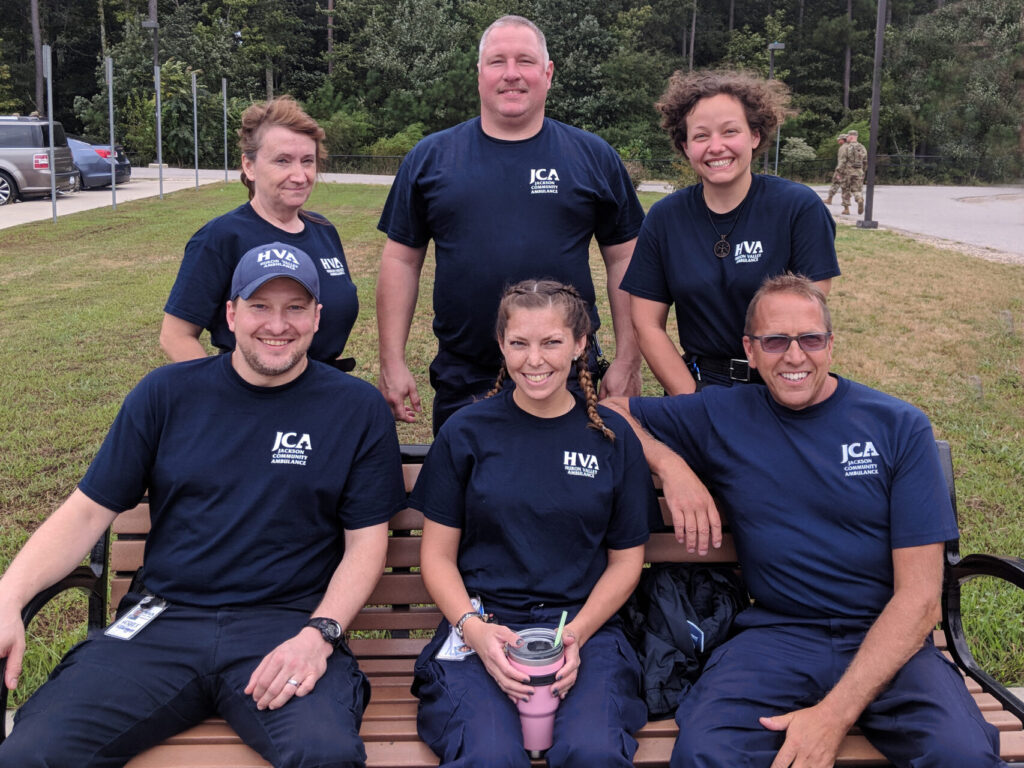 Emergent Health's National Response Teams is trained to offer EMS aid to areas where resources are depleted during a national disaster. Most recently our National Response Team was deployed to Hurricanes Florence and Michael in the fall of 2018.
Emergent Health's Honor Guard Team represents our organization at community events, funerals, and ceremonies. The team also engages with the community through charitable giving and fundraising efforts.